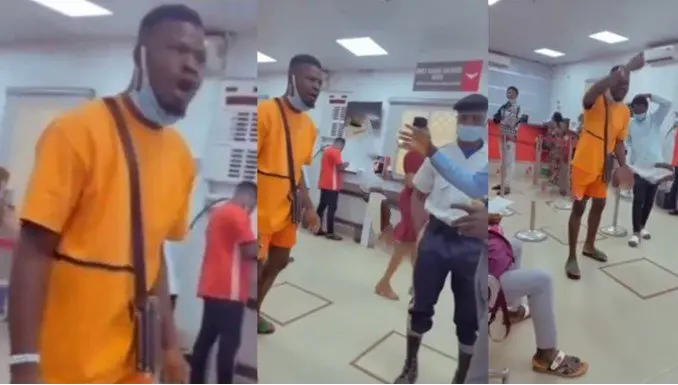 An aggrieved customer recently stormed a Nigerian bank to lay a complaint about the incessant debit alerts he gets.
In a video making rounds on social media, a young man who wore T-Shirt and shorts could be seen venting in the banking hall over deductions from his accounts on a daily basis.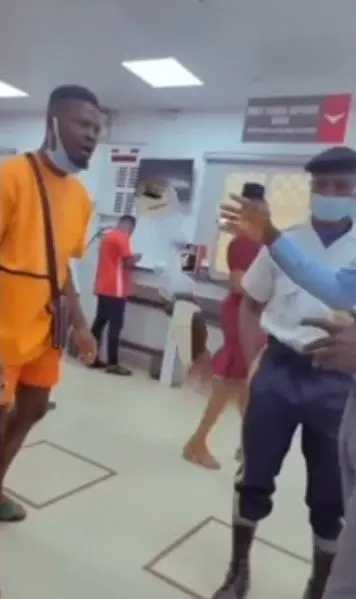 He stated that he had visited the bank a day before to complain about the monetary deductions only for N25k to be deducted the next day.
Angry over the situation, he stormed the bank to seek answers. A security man and staff of the bank seemed to be trying to calm him down but that even agitated him the more.