The All Progressives Congress spokesman in Lagos State, Joe Igbokwe has mourned the killing of Commander of 28 Task Force Brigade, Chibok, Kennedy Zirkushu and three other military officers.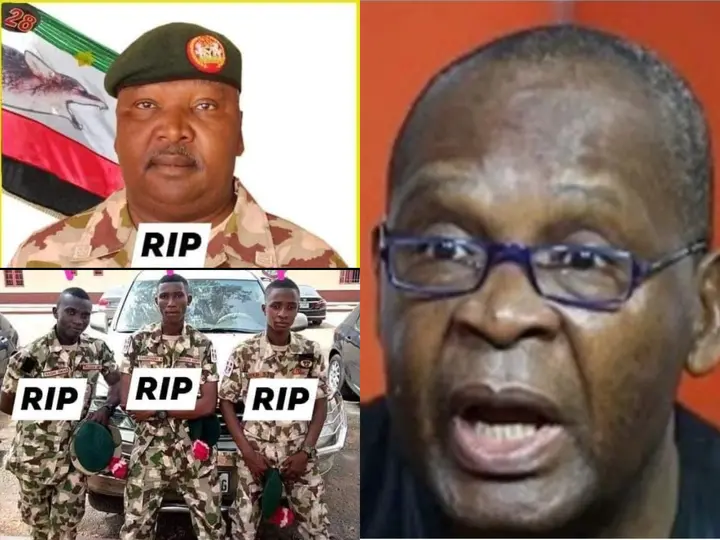 Several reports from online and print media have it that Kennedy Zirkushu along three other officers were killed by terrorists on Saturday morning at about 8:35a.m. in Ashkira town in Borno State.
The military sources disclosed that Mr Zirkushu was killed while leading a reinforcement team to ward off an invasion on Askira town. 
The terrorists were said to have come on motorcycles and looted valuables during the invasion of the town as they overpowered the Nigerian troops, killing three others in the process.
Confirming the incident on Saturday, the Nigerian Army spokesperson Onyema Nwachukwu said a gallant senior military officer Brigadier General Kennedy Zirkushu and three other soldiers paid the supreme sacrifice after displaying bravery.
According to the military spokesperson, Brigadier General Kennedy Zirkushu and other officers were ambushed by the terrorists.
"A gallant senior officer Brigadier General Dzarma Zirkusu and three soldiers paid the supreme sacrifice in a very rare display of gallantry as they provided reinforcement in a counteroffensive against the terrorists, and successfully defended the location".
Reacting to the killing of the officers, Joe Igbokwe prayed for those soldiers who paid the supreme price for the country while on national duty.
His words: "May their souls rest in perfect peace."
Check out photos of the officers below: