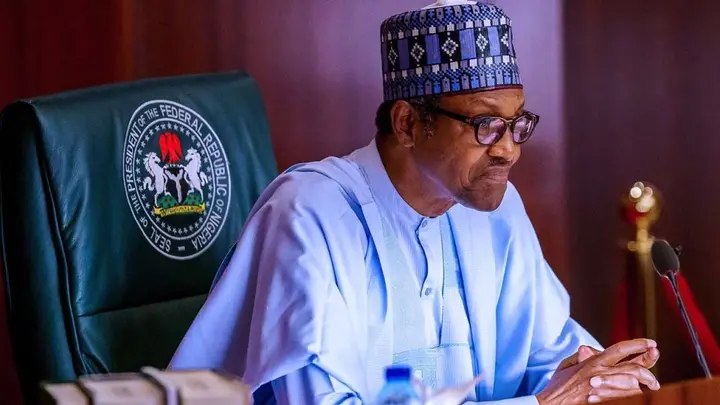 President Muhammadu Buhari, today met with some Igbo leaders led by Mbazulike Amaechi at the Aso Rock presidential villa.
Some of the well-respected Igbo leaders that attended the meeting include Bishop Sunday Onuoha, Chukwuemeka Ezeife, Chief Sunday Uwazurike among others.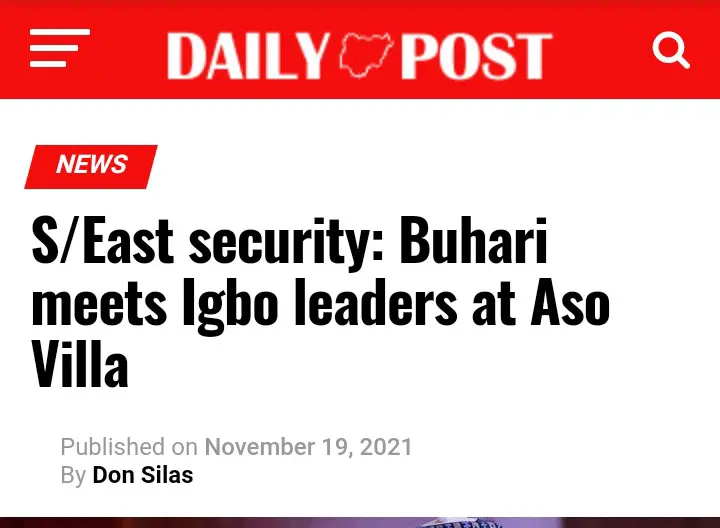 According to the News Agency of Nigeria (NAN), the meeting with the President was about insecurity which has been a major problem in the South East region of Nigeria.
Recall that unknown gunmen have killed many innocent people and destroyed properties worth billions of Naira. Worthy of mention is the killing of Dr. Chike Akunyili and the wanton destruction of Joe Igbokwe's house in his hometown.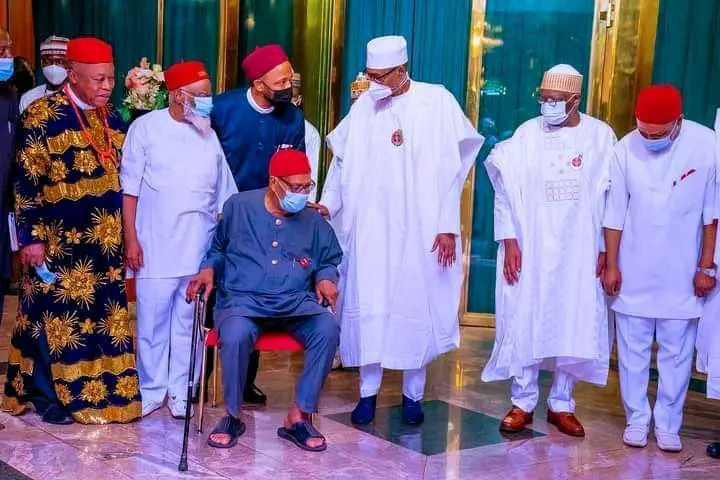 The recent meeting of the Igbo leaders is a welcome development because it will make the President have a clear insight into the security situation in the North East.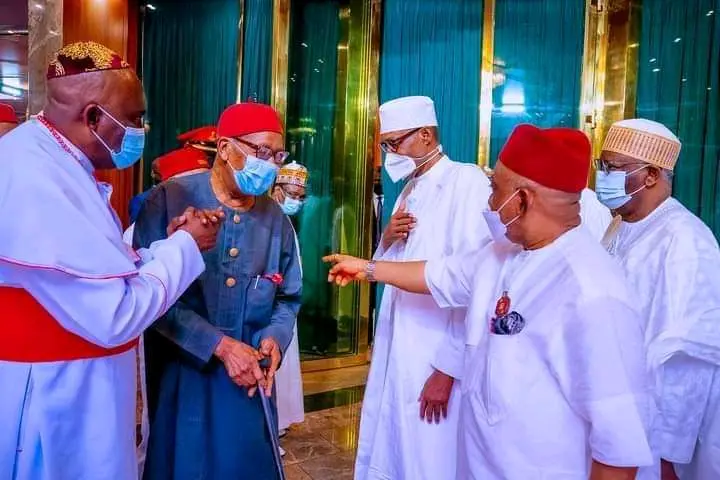 I believe the meeting of the Igbo leaders with President Buhari would have proffered a solution to the insecurity problem in the southeast while urging the President to do more in securing Igboland.
Hopefully, since the President has heard from the horse's mouth about the recent challenges facing the South East, more energy will be channeled to the region to get rid of the unknown gunmen causing havoc there.