Nigerian actor, Yul Edochie took to his Instagram page today, September 18, 2021, and shared a video of himself wearing women's clothing.
The rare look he displayed was quite an interesting one.
As it's the first time Yul has been spotted dresser like a lady.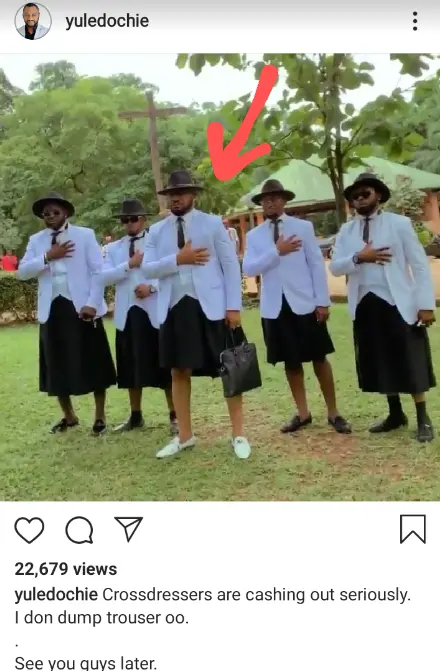 He captioned the video, "cross dressers are cashing out seriously. I have dumped trousers."
In the picture, there were four men standing beside him on both sides.
They all wore similar hats, suits and skirts.
If you're wondering why they were dressed like that, here's the explanation behind the photo:
They were filming a movie titled My Mother's Burial, according to an Instagram post by Nollywood actress, Georgina Ibeh (@GeorginaIbeh).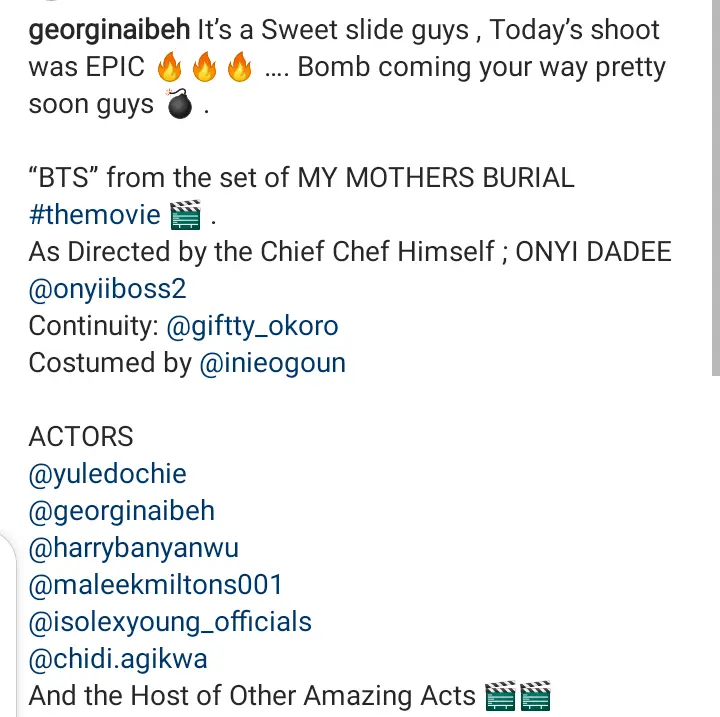 She also features in the film.
The post revealed more behind the scenes videos of Yul and other actors.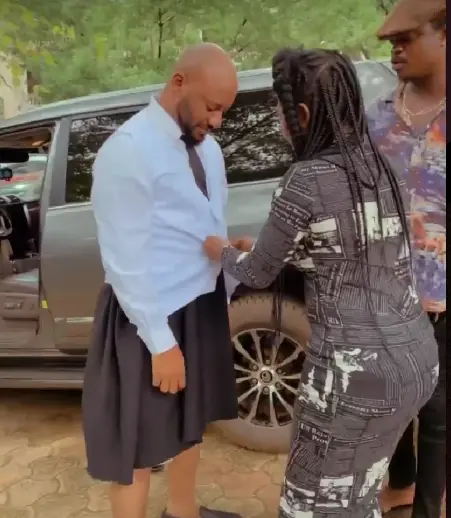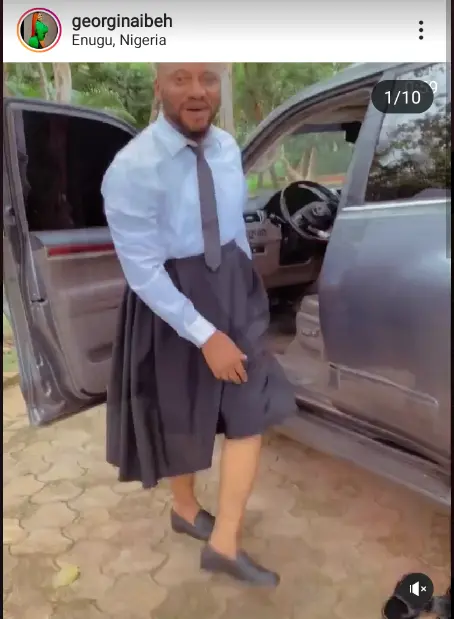 In one of the videos, the costume crew were seen assisting Yul with dressing for the role.
The crew also teased him about his costume and exchanged jokes as he prepared to play his character.
We await the upcoming blockbuster.