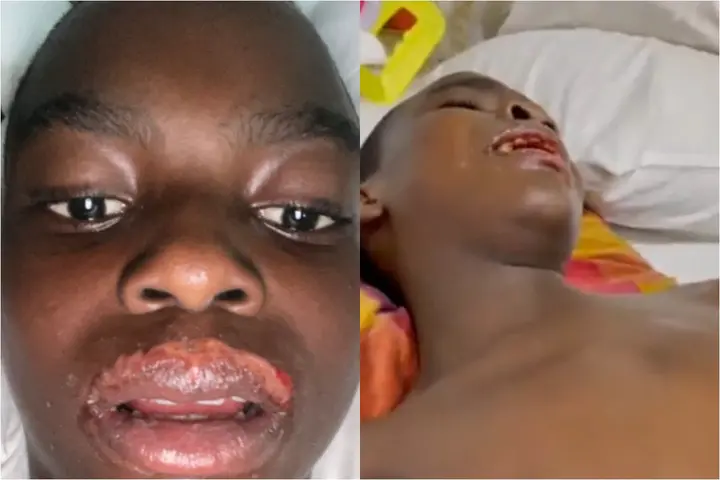 The family of a student of Dowen college who was allegedly assaulted by his classmates Sylvester Oromoni Jr., has maintained that the school is to be blamed for the death.
Following the reports of the death of the student, the family has released some evidence to argue with Dowen College's stance that their son wasn't tortured in school.
In a previous post, Ghgosisp reported that a Twitter user purporting to be a family member of the deceased claimed that Sylvester mentioned the names of certain Dowen College students and accused them of torturing him because he refused to join their cult group at the boarding schoolSylvester's death.
Dowen College then issued a statement disputing the report and claiming that the institution does not have a cult.
Sylvester Junior damaged his hip when playing football, according to the school's administration, and his family was summoned to pick him up after first aid was administered.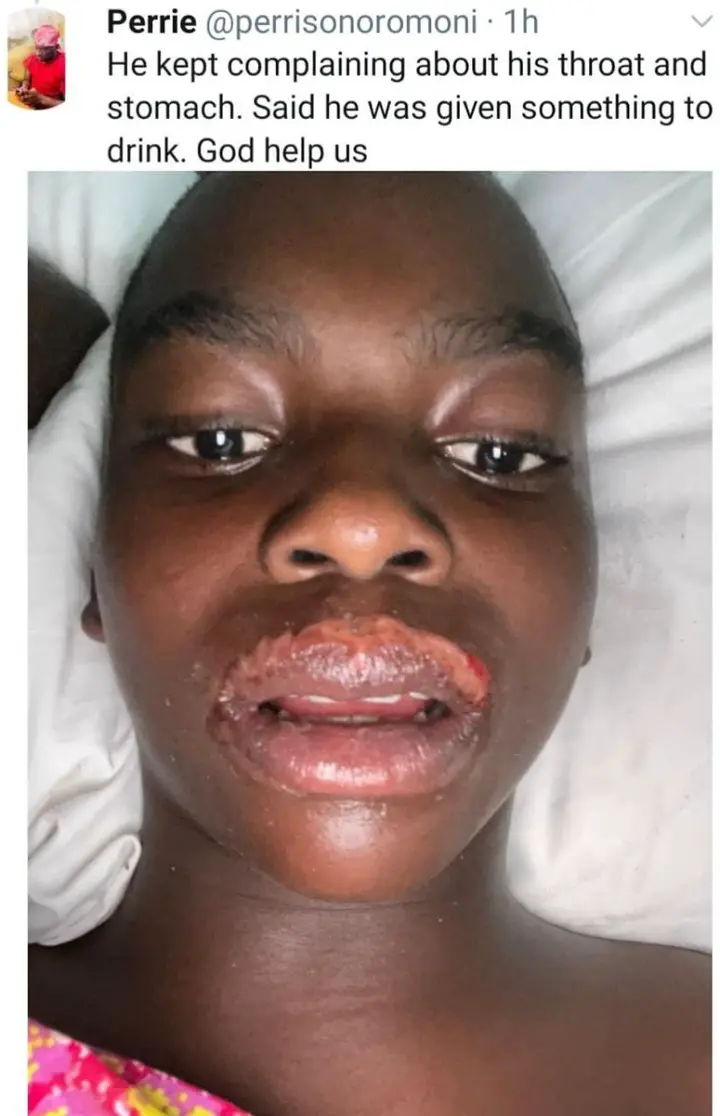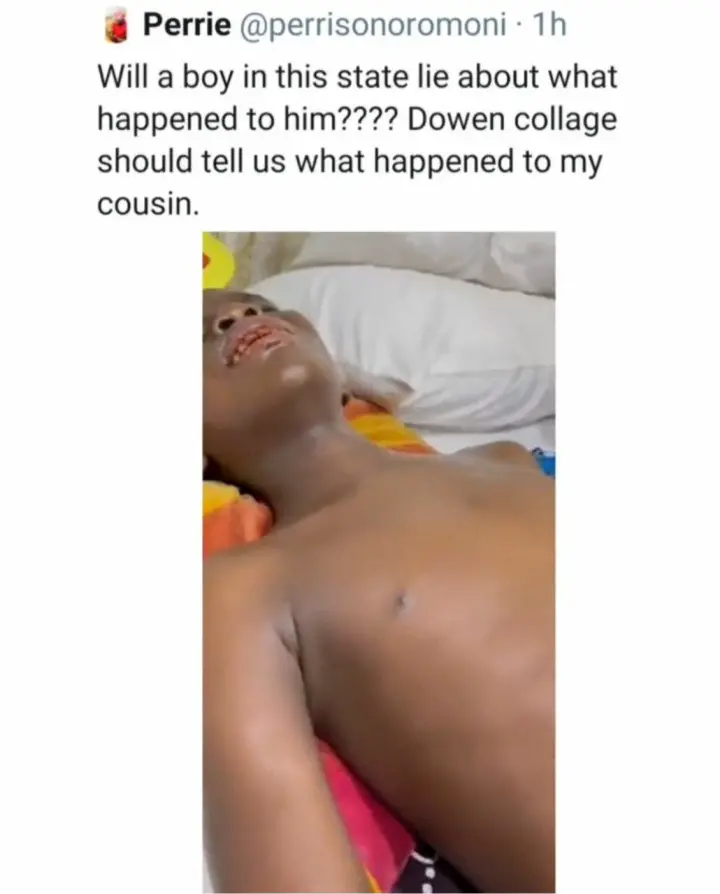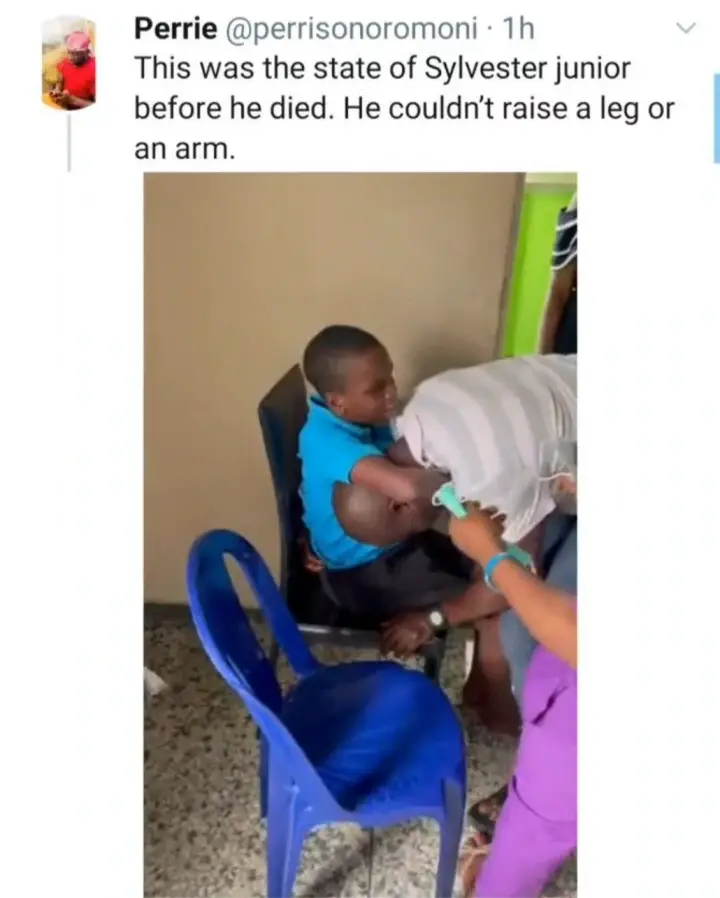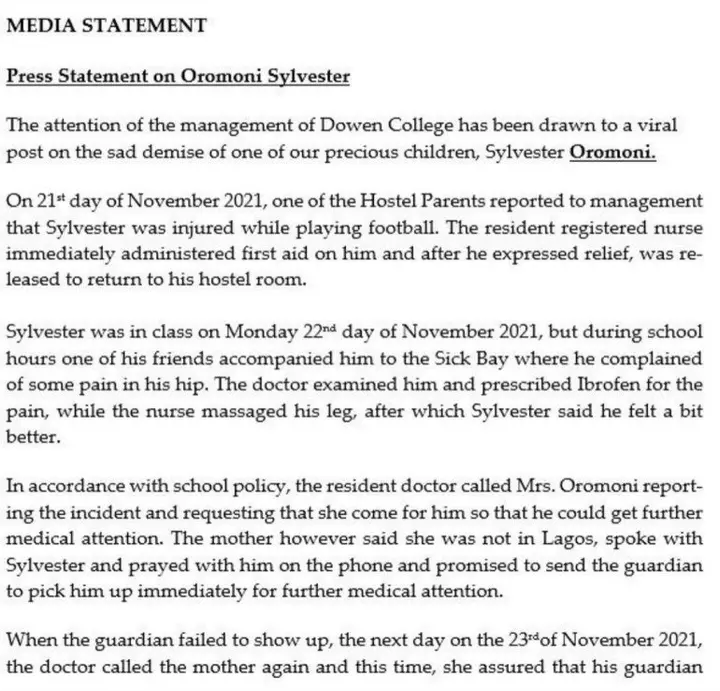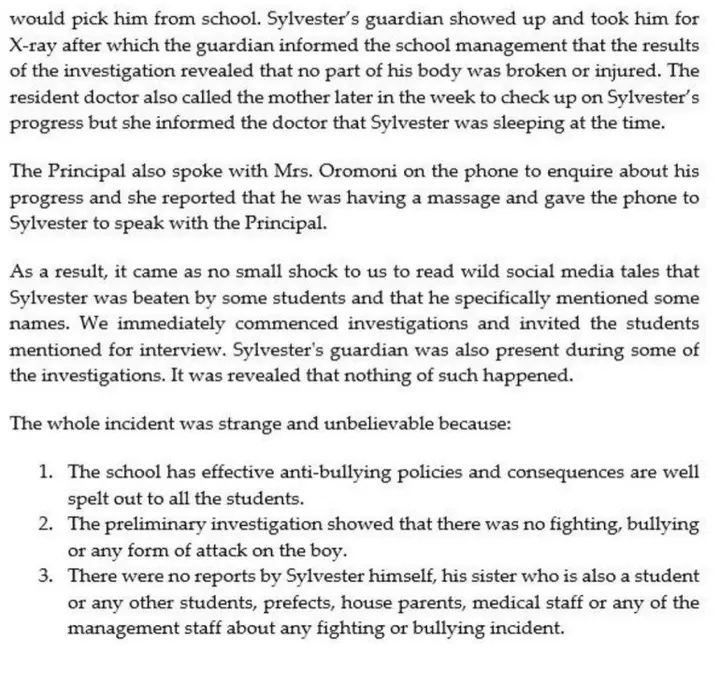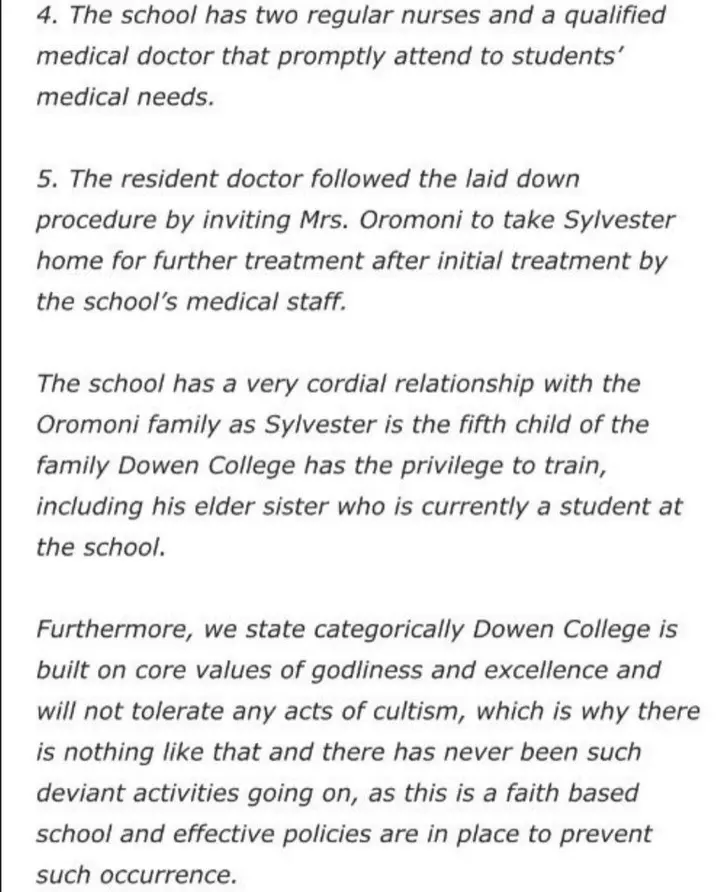 In other news, Senator Orji Uzor Kalu has reacted to reports by Barr. Ifeanyi Ejiofor, the lawyer to Nnamdi Kanu that he (Kalu) did not adhere to the law by visiting the secessionist leader in jail.
Ejiofor's rage, according to Kalu, may stem from his dissatisfaction with the fact that he was not present to hear their chats.
Kalu expressed his disappointment with the lawyer, claiming that Ejiofor had been informed that he was supposed to visit Kanu, but that he (Kalu) had broken the rules for visiting his client.
He claimed that the public was misled about his visit to the IPOB leader detained by the DSS.
Kalu said: "I also read a report stating that I took pictures with Nnamdi and also tweeted same on my Twitter account," Kalu said in a statement he made available to DAILY POST on Wednesday.