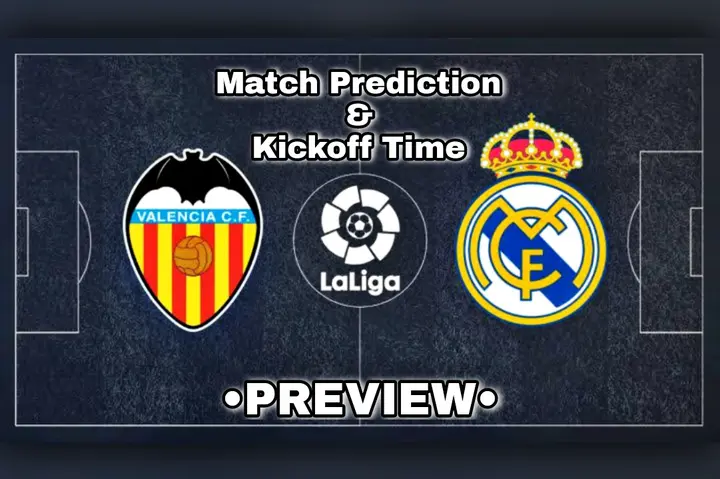 Real Madrid and Valencia, two of La Liga's top scorers, meet at the Mestalla in the fifth round of matches. Both teams are unbeaten and tied for first place with Atletico Madrid on ten points. Valencia has three wins in their first four games of the season and will have additional recovery time due to the lack of midweek games.
They are coming off a 4-1 win over Osasuna, which brought their goal total to nine in four games. Carlos Soler has been their major attacking threat this season, scoring three league goals in four games. The forward has five goals against Real Madrid, including three penalties in the previous season's match.
The hosts come into this game on a four-game winning streak at home in the league, with three clean sheets. They've scored in 13 consecutive home league games, but they've lost three of their last five meetings with Real Madrid.
Real Madrid travelled to Italy in the middle of the week for a Champions League match against Inter Milan, which they won by a single goal. As they return to La Liga, they will seek to extend their remarkable run, and Karim Benzema, in particular, will relish the opportunity.
The Frenchman is in excellent form, having already scored five goals in the league and six goals in six games against Valencia. Real has scored over 2.5 goals in three of their previous five league games, and they have gone 22 games without losing.
They have scored two or more goals in four of their previous five league games, and they are unbeaten in 17 league games away from home. Over 2.5 goals have been scored in four of the last six encounters between these two teams.
SUMMARY:
These two teams are the league's top scorers and come into the game in fantastic form. They've both played in games with a lot of goals, usually over 2.5. I believe this game will produce over 2.5 goals based on the strength of their attacks. The game will go down today at 8:00 PM Nigerian time.